A CPAP travel machine product can be a great addition to your sleep therapy routine, particularly given the importance of consistent CPAP use. If you ever find yourself spending a night away from home, a travel sized CPAP machine will definitely come in handy. When it comes to shopping for the best mobile CPAP machines and CPAP machine travel, Australia has some of the best options available.
For a better understanding of whether a travel CPAP machine is right for you, this article will:
Explain what a travel sleep apnea machine is and how it differs from a normal machine.
Discuss a few of the best travel machines on the market.
Answer questions such as what is the best travel device? What is the smallest CPAP device? Are battery powered devices available?
The Benefits of a Portable CPAP Machine
Modern travel CPAP machines are specifically designed to be as convenient as possible when you want to continue your sleep apnoea therapy away from home. With everything from aeroplane usage to overnight battery considered in the design of the best travel CPAP machines, Australia mobile CPAP products are outstanding.
Here are a few of the main benefits that you may find in many travel sized machines:
Overnight battery: Most portable CPAP machines have the option to be battery powered, with some lasting upwards of 13 hours. This means that you can always continue your CPAP therapy, wherever you are.
Compact and lightweight: Travel CPAP machines are significantly small, lightweight devices when compared to the usual CPAP device, meaning that it is light and easy to pack and carry around.
Fewer components: A smaller amount of parts means that you won't have to worry about forgetting or losing anything. Not to mention, you won't have to waste time setting your CPAP machine up.
Usability: With many mobile machines having convenient USB ports, efficient app and bluetooth connectivity, and modern features such as waterless humidifier systems, CPAP therapy is quick and easy while you are on the go.
Flexibility: You will be able to continue your sleep apnoea therapy no matter what the situation; whether you are on a work trip or holiday, camping or on a flight.
The Best Travel CPAP Machines Available
With so many products out there, deciding on the travel CPAP machine for you can be confusing.
To help with your choice, here are a couple of the best machines available:
ResMed AirMini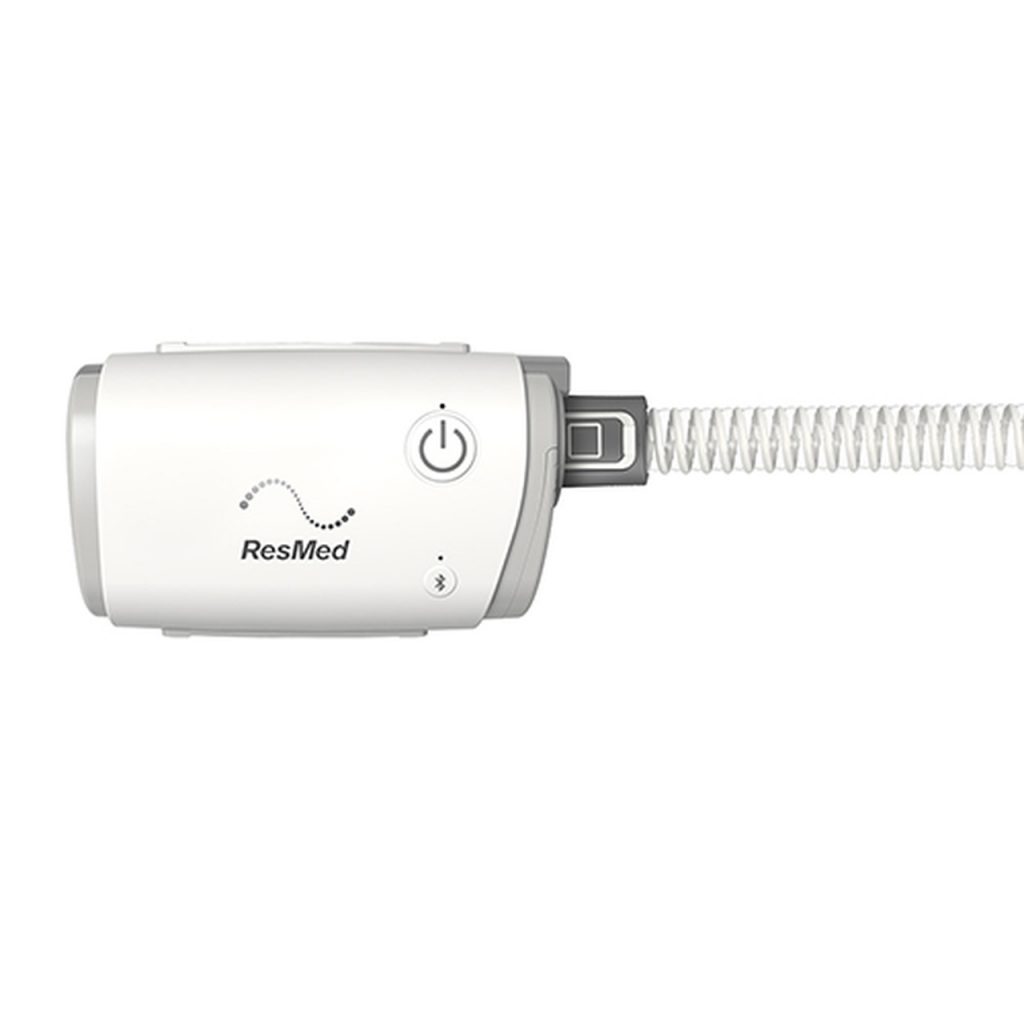 ResMed's smallest CPAP machine product packs a surprising amount of features into such a tiny product, the most interesting of which is ResMed's HumidX waterless humidification system. This allows you to leave the distilled water at home, taking all of the hassle out of CPAP humidification.
In addition to waterless humidification, the product uses proven ResMed device algorithms, and has an intuitive smartphone app. Not to mention, if you are asking yourself "What is the smallest CPAP machine on the market?", the AirMini is the smallest CPAP device ever made. For a portable CPAP system, the ResMed AirMini does a great job.
Not to mention, CPAP Online Australia offer this machine in a ResMed AirMini Starter Kit, which includes a free compatible mask of your choice.
Philips Dreamstation Go Auto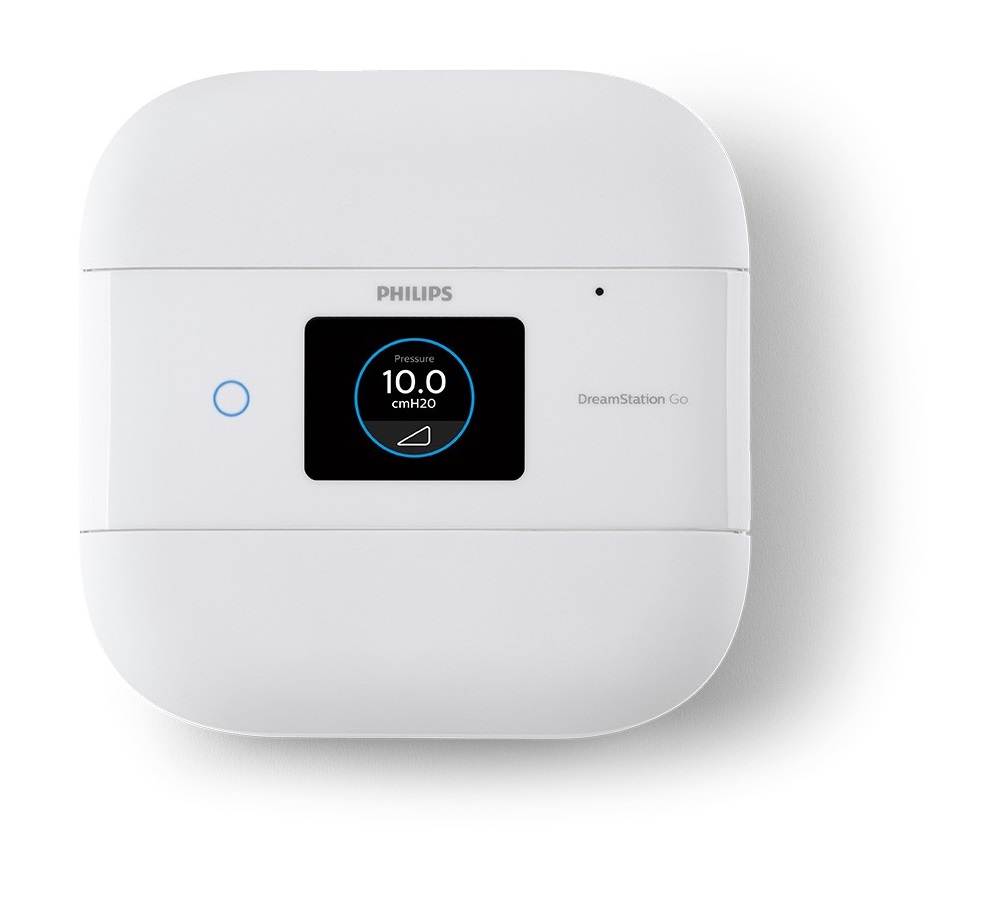 Another fantastic option is the Philips Dreamstation Go Auto. While ResMed's option may be the smallest, Philips Respironics' sleek product offering has ⅓ fewer components than other travel CPAP machines on the market. This ensures you don't have to deal with the hassle of keeping track of your CPAP device parts while you travel.
Are there battery operated CPAP machines? Another significant selling point of this machine is the remarkable 13 hour overnight battery, meaning that you will be able to continue your therapy whatever the situation. Not to mention, the machine weighs less than 1kg and uses Philips' smallest and lightest tubing.
Whether you prefer Philips or ResMed equipment and CPAP masks, each is a great option when it comes to choosing a travel CPAP device. If you end up choosing the Philips Dreamstation Go Auto, you'll get $50 cash back and a free mask from CPAP Online Australia.
Transcend 3 MiniCPAP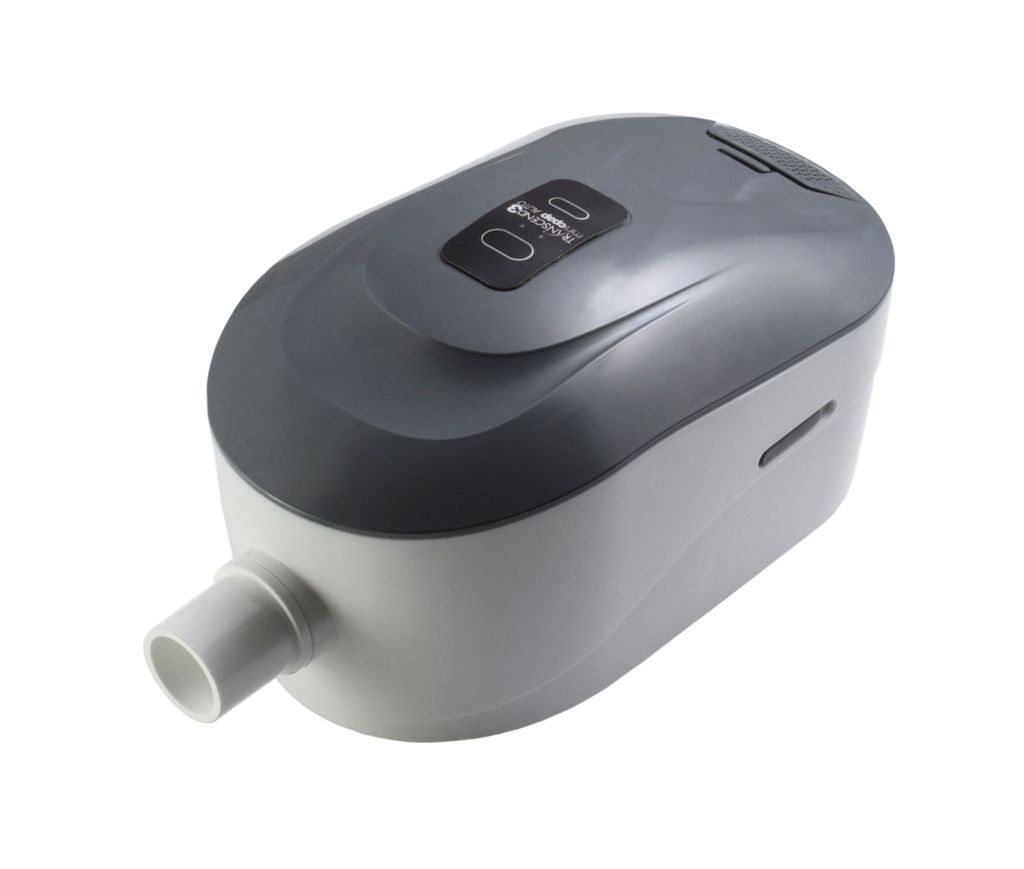 A final recommendation is the Transcend 3 MiniCPAP, a great and more budget friendly machine. At a somewhat lower price, this product is packed with features. These include:
Compatibility with any tube or mask (with a standard 22mm connector)
Battery powered, with both DC and solar charging options
Small and lightweight, with quiet operation
Sleek, modern design, with a swivel nozzle
Inclusion of a padded travel bag
Ramp and EZEX pressure relief features
Designed to be rugged and durable, this device supports an active lifestyle and can is approved for plane use. Transcend is an innovative sleep apnoea device manufacturer that should definitely be considered when it comes to travel devices.
What is the Best Travel CPAP Machine?
Ultimately, travelling with a full sized device is impractical and inconvenient. Having to deal with things like machine size and weight, as well as distilled water humidification and a lack of a built in battery will get old quickly; especially if you travel a lot. The best option will come down to your personal needs and preferences.
If you are travelling with your CPAP machine, don't forget to have a solid travel plan; this will make sure that you are prepared for any possible situation. Always bring your travel case, the correct power adaptor, and a compatible battery if necessary.
To find out more about purchasing a CPAP machine and CPAP masks that fit your needs, feel free to check out our product guide below.