Did You Know…?
That a recent June 2023 study1 found CPAP compliance to be lowest during the summer?
This is extremely alarming as it is proven that achieving success when implementing CPAP therapy into your lifestyle is highly dependent on patient adherence2.
Read on to find out how you can make sure your CPAP compliance never falters.
CPAP Tips for a Cool and Restful Summer
As the festive season approaches and the Australian summer kicks into high gear, we want to ensure that your CPAP therapy remains comfortable and effective, even during the hottest months of the year.
We're here to provide you with valuable tips and tricks for using your CPAP machine while battling the summer heat. Plus, we've got some fantastic guides to help you make the most of your CPAP therapy including our all-new Mask Guide and a whole fleet of Travel Guides, including one written specifically about your CPAP Machine.
These holidays, whether you're relaxing back at home, taking a road trip, camping or flying overseas, we have all the answers to optimising your CPAP therapy and making sure you don't become another statistic with reduced summer adherence.
Changing Filters
Summer often brings an increase in allergens, so consider switching your machine filter to a hypoallergenic filter during the coming months. This small change can make a big difference, especially if you suffer from seasonal allergies. It will help keep your CPAP air clean and fresh during those warm nights.
Refresh Your Mask Selection
Ensuring a comfortable fit is essential for consistency with your CPAP therapy, especially when the weather gets warm, as discomfort may discourage you from sleeping with your mask on.
By replacing your mask parts and the mask itself regularly, you can maintain a secure seal without needing to tighten it excessively. This simple adjustment will prevent discomfort and overheating, ensuring you sleep soundly.
Mask cushions and pillows should be replaced around every month, the mask frame (excluding headgear) and tubing should be replaced about once every three months and the headgear and chin strap should be replaced about once every six months.
You can find all the replacement parts we have available for purchase here, including Tubing & Hoses, Mask Cushions & Pillows, Mask Headgear, Mask Frames, Mask Clips, Mask Elbows & Diffusers.
As for purchasing a new mask entirely, we recommend that you do this once every 6-12 months depending on the wear you observe. For those who are on the market for a new mask and want a more lightweight and compact option, explore nasal pillow masks. These are excellent choices, especially if you find yourself travelling frequently.
For more information on choosing and maintaining your mask, check out our all-new CPAP Mask Guide! We have done all the research and testing to compile together the ultimate reference for all things related to CPAP Masks.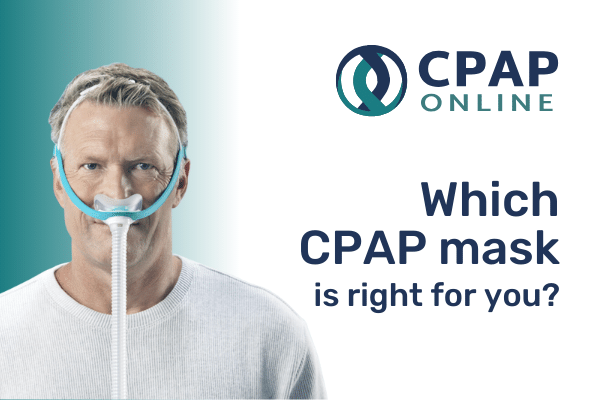 Keep It Clean with Lumin
Maintaining a clean CPAP system is crucial year-round, but it's even more vital during the summer. Regularly cleaning your mask and accessories is a must for hygiene and efficiency. Consider using the Lumin CPAP Cleaning Machine & Multipurpose Sanitiser for a quick and effective cleaning solution. The Lumin can clean your mask and accessories in just 5 minutes and uses the same safe, effective and environmentally-friendly UV-C technology used by ambulances.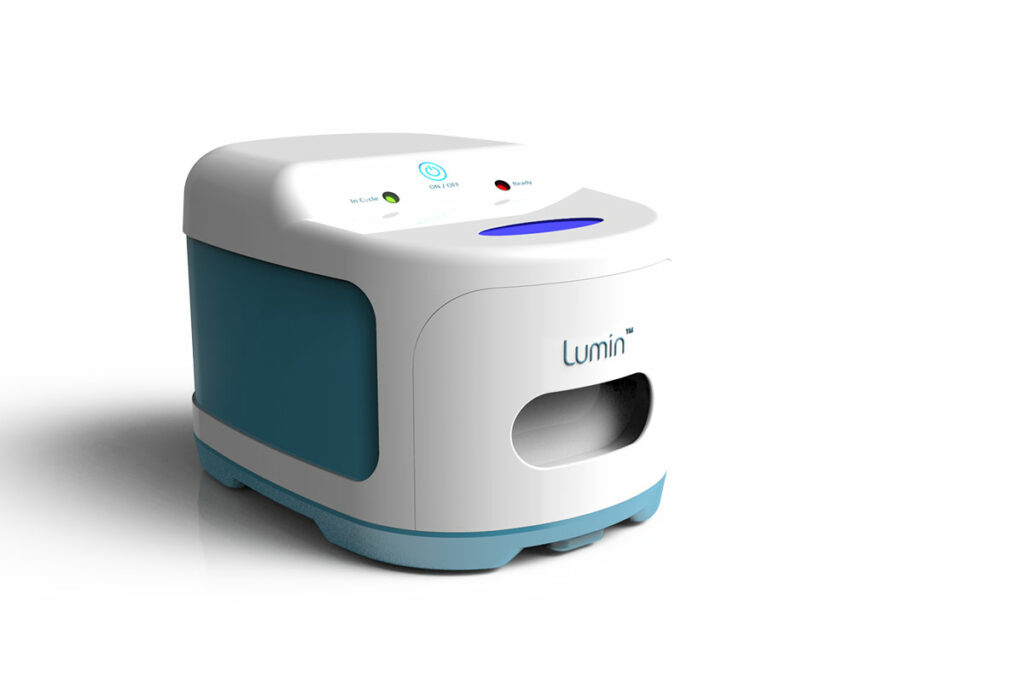 Lumin CPAP Cleaning Machine & Multipurpose Sanitiser
UPDATE 02/11/2023 – This item will ship at the end of November due to being out of stock at the supplier.
Adjust Your Humidifier Settings
When the weather is hot and humid, your CPAP humidifier may need some adjustments. In dry conditions, the humidifier remains essential to prevent discomfort, but in humid summers, lower humidity settings can prevent condensation.
According to a 2021 study3 on CPAP adherence, "there is possibility of increasing the duration of CPAP use by adjusting the bedroom environment in hot and humid seasons." Putting a fan in your room to counteract the heat is certainly not a bad idea and, in especially humid locations, you might even consider a dehumidifier in your room for optimal comfort.
Avoid Alcohol or Mitigate Its Effects
The consumption of alcohol and other sedatives relaxes the striated muscles of the oesophagus which increases the risk of apnoeas occurring.
Whilst ideally, you should avoid alcohol to prevent its adverse impacts on your sleep therapy, we understand that you may not wish to make this sacrifice, especially while you are at large social gatherings or on holidays. In the event that you are exposed to a depressant substance like alcohol, we advise you to increase your CPAP pressure setting, or increase the maximum of your pressure range on automatic devices, to compensate for this.
CPAP Travel Guides
The holiday season is upon us, and as you gear up for summer adventures, we want to make sure your CPAP therapy remains hassle-free and enjoyable, even while on the move.
Discover the World of Travel CPAP Machines
For those who want to travel light and worry-free, our Travel CPAP Machine Buyers' guide highlights and compares all of the best travel CPAP machines on the market. These compact devices are designed with portability in mind, making them perfect companions for your adventures.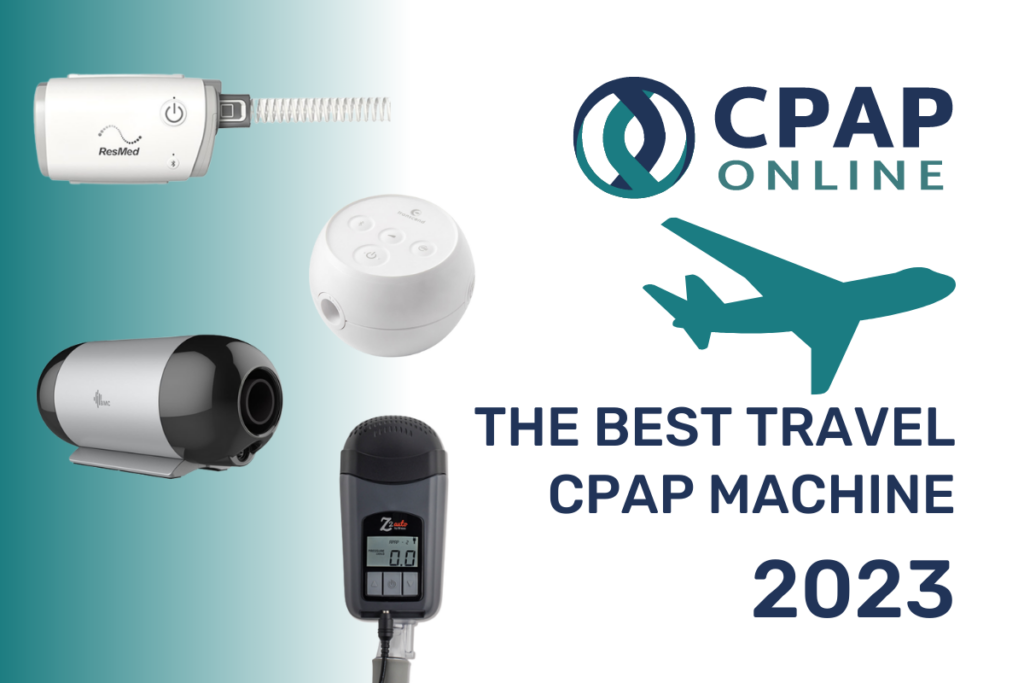 Travelling with Your CPAP Machine
Our overview travel guide provides you with invaluable insights on how to travel with your trusty CPAP machine. We've gathered tips and tricks to ensure that your therapy remains consistent, no matter what machine you're using and regardless of where your holiday takes you.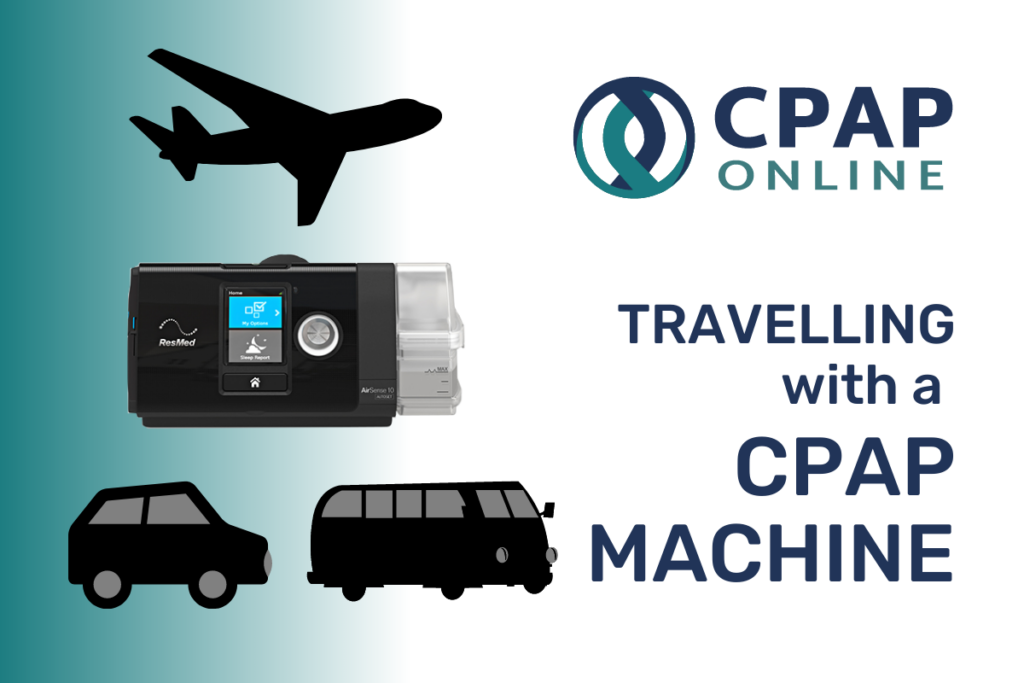 New: Individual CPAP Machine Travel Articles
Exciting news! We've just released a set of individual travel articles, each dedicated to specific CPAP machine models. These guides offer in-depth information on how to travel with your particular device, ensuring that you're well-prepared for your journey. Whether you use the ResMed AirSense 10/11, Philips DreamStation, or any other model, we've got you covered.
Visit our Travelling with CPAP article which acts as a hub where you can find all of these articles in one place.