Welcome to the definitive Breas Z2 Travel Guide, your go-to resource for unlocking the full potential of this remarkable device while on the move. Whether you're a seasoned traveller or embarking on your first journey with the Breas Z2, our comprehensive guide is designed to empower you with the knowledge and insights you need to ensure a comfortable and restful experience wherever your adventures take you.
Breas Z2 Travel Specifications
When planning your travels with the Breas Z2 CPAP machine, understanding its specifications is essential for a seamless and comfortable experience. In this section, we'll delve into the key technical specifications of the Breas Z2, including its size, weight, environmental conditions, power supply unit, as well as storage and transport considerations.
Breas Z2 Size and Weight
The Breas Z2 is designed with travel in mind, offering a lightweight and compact solution for your CPAP therapy needs. Here are the dimensions and weight of the Breas Z2:
Weight (device and humidifier): 292g
Dimensions: 16.46cm x 8.38cm x 5.13cm
With its minimal weight and compact dimensions, the Breas Z2 is tailored to accompany you on your journeys, ensuring you can maintain your CPAP therapy without adding bulk to your travel gear.
Breas Z2 Environmental Conditions
The Breas Z2 is engineered to deliver consistent performance across various environmental conditions, allowing you to rely on uninterrupted therapy during your travels. Here are the specific conditions:
Operating Temperatures
Minimum Operating Temperature: +5°C
Maximum Operating Temperature: +35°C
Your Breas Z2 is designed to function within a temperature range of +5°C to +35°C, ensuring optimal performance in various climates and weather conditions. It's important to keep your device within this temperature range while in operation.
Operating Humidity
Operating Humidity Range: 10% to 80% relative humidity (non-condensing)
The Breas Z2 can function effectively within humidity levels ranging from 10% to 80% relative humidity, ensuring your comfort and preventing condensation during therapy. Be mindful of the humidity levels in your surroundings, especially in humid environments.
Operating Altitude
Operating Altitude Range: Sea level to 8000' (2400m)
Air Pressure Range: 101 to 75.3kPa
The Breas Z2 is designed to accommodate altitudes ranging from sea level up to 8000 feet (2400 metres). It operates effectively within an air pressure range of 101 to 75.3kPa, ensuring reliable therapy even at higher elevations.
Storage and Transport Conditions
Storage and Transport Temperature Range: -20°C to +60°C
Storage and Transport Humidity Range: 10% to 95% relative humidity (non-condensing)
The Breas Z2 remains safe within a temperature range of -20°C to +60°C, ensuring secure storage and reliable transport in diverse environmental conditions. It can withstand humidity levels ranging from 10% to 95% relative humidity without condensation during storage and transport, making it suitable for various travel settings.
By adhering to these storage and transport guidelines, you can confidently prepare and carry your Breas Z2 CPAP machine wherever your travels take you, knowing that it will be ready to provide consistent and effective therapy whenever you need it.
Breas Z2 Power Supply Unit
Understanding the power supply requirements of your Breas Z2 is crucial to ensure uninterrupted CPAP therapy while travelling. Whether you plan to use a standard AC power source or explore portable power options, here are the essential details regarding the Breas Z2's power supply unit:
AC Input Range
Standard AC Input: 100-240V, 50-60Hz
The Breas Z2's 30W power adapter is designed to accommodate a wide range of AC input voltages. For standard use, it accepts input voltages between 100V and 240V, with a frequency range of 50-60Hz.
DC Output
When substituting an AC input for a DC input, ensure that the output voltage is a stable 12V so that your Breas Z2 receives the necessary power to operate efficiently.
Power Consumption
Typical Power Consumption: 20W (30VA)
Maximum Power Consumption: 35W (70VA)
Understanding the power consumption of your Breas Z2 is essential, especially when you're using it with portable power sources. The typical power consumption is approximately 20 watts, but it may peak at 35 watts under certain conditions. This information is vital for selecting an appropriate power source and planning for your CPAP therapy during travel.
By familiarising yourself with these specifications and considering storage and transport needs, you can embark on your travels with confidence, knowing that your Breas Z2 will provide consistent and effective CPAP therapy, regardless of your destination's conditions.
Making the Breas Z2 More Portable
Travelling with your Breas Z2 CPAP device opens up a world of possibilities, allowing you to explore new destinations while staying committed to your sleep apnea therapy. To make the most of this freedom, it's essential to optimise the portability of your Breas Z2, ensuring that it seamlessly fits into your travel lifestyle.
From compact travel cases and power options to innovative accessories and packing strategies, we've got you covered. Let's embark on a transformative journey, unlocking the full potential of your Breas Z2 as your trusted travel companion. Discover how to make your device as portable as your sense of adventure, ensuring that nothing stands in the way of your restorative sleep while exploring the world.
How do I prevent my mouth getting dry while using the Breas Z2 on the go?
The comfort and fit of your mask play a significant role in the effectiveness of your CPAP therapy. When travelling, it is important to consider mask options that are suitable for your needs.
When using battery power, the option of using a humidifier is limited as it may drain the battery quickly. In such cases, using a Heat and Moisture Exchanger (HME) mask is recommended. The Breas Z2 comes packaged with a HME unit but it is not your only option. However, it's important to note that ResMed's HME masks are only compatible with the AirMini machine. Alternatively, BMC HME masks can be used with any machine, although they may not be as comfortable as regular masks.
These waterless humidifiers provide users with extra comfort by retaining the moisture and heat from the air you breathe and delivering it back into the sleep therapy breathing circuit. When you exhale, the HME filter captures heat and moisture and stores it within its tiny paper ridges. When you inhale, this heat and moisture is released to humidify the air you breathe in, offering relief from possible dryness and congestion. HME is ideal when travelling without a humidifier to environments where the humidity levels are low.
Breas Z2 Travel Accessories
When it comes to travelling with your Breas Z2, the right accessories can make all the difference in terms of convenience and comfort. In this section, we'll explore a selection of travel accessories specifically designed to enhance your Breas Z2 experience while you're on the move. Whether you're embarking on a cross-country road trip or jetting off to exotic destinations, these accessories will ensure that your CPAP therapy remains seamless and effective.
Breas Z2 Travel Bag
Investing in a dedicated travel case for your Breas Z2 is a smart choice. These cases are designed to protect your device during transportation and provide organised storage for your CPAP essentials.
Battery Pack for Breas Z2
When it comes to travelling with a CPAP machine, the first order of business is to find a power solution that will keep your therapy uninterrupted during the night. Thankfully, CPAP battery packs, such as those made by Medistrom, are here to save the day.
What is Medistrom?
Medistrom is a well-known company that specialises in providing innovative power solutions for CPAP machines. They are known for their high-quality and reliable backup power options that ensure uninterrupted therapy for CPAP users, especially during travel or in areas with limited access to electricity.
Medistrom's CPAP battery packs are compact, lightweight, and compatible with various CPAP machines from popular brands. These battery packs act as a backup power source, allowing users to continue their therapy even in situations where mains power is not available, such as camping, road trips, or during power outages.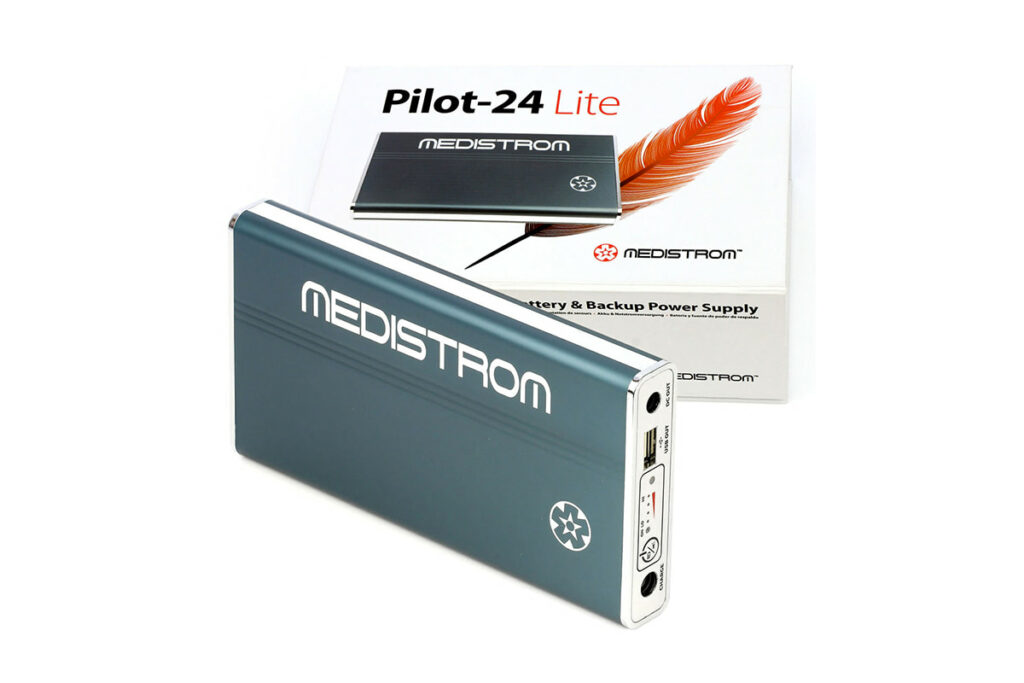 Medistrom Portable CPAP Battery Pack (12v or 24v Model)
Portable CPAP Battery For Travel
The Pilot-24 Lite and Pilot-12 Lite are a revolutionary CPAP & BiLevel power solution combining an ultra-portable travel battery with a backup power supply so you can be sure to have power at home or on the road whenever you need it. The Medistrom battery should provide 1-2 nights of power for your CPAP. As an added bonus the battery has a built in…
Not only is the CPAP battery great for travel, it's an ideal backup power solution for home too. Attach the Pilot-24 Lite or Pilot-12 Lite series between your CPAP and the wall and then the rest is simple… If your power goes out, due to a storm or other anomaly, the Pilot Lite will take over automatically ensuring you continue to receive restful, uninterrupted sleep therapy. When the power comes back on the Pilot Lite will automatically recharge so it's ready the next time you need it.
Current FAA regulations allow Sleep Apnea Therapy Devices (CPAP & BiPAP Machines) and Lithium Ion Batteries (like the one in this battery pack) to be carried onboard commercial flights and are usually not counted toward your weight limits; however it is always important to check with your airline prior to travel to determine exactly what requirements they have for carrying medical equipment on board.
The Breas Z2 is compatible with the Medistrom™ Pilot-12 Lite Battery and Backup Power Supply for 12V PAP Devices. You will need to purchase a Breas Z2 cable to enable compatibility as the Pilot-12 Lite Battery does not come with a Breas Z2 cable out of the box.
Another option which is certainly worth considering is Breas' own Powershell battery pack which was designed specifically for use with the Breas Z1 and Breas Z2.
Breas Z2 Cleaning Accessories
Maintaining your CPAP machine is crucial for the effectiveness of your CPAP therapy and this is not an aspect of your therapy that should be neglected while you are travelling. We recommend that you pack travel-sized CPAP wipes or a portable cleaning kit to ensure your Breas Z2 remains clean and operational during your trip. If you're looking for something to start with, CPAP Online Australia offers a wide range of cleaning supplies for CPAP cleaning and maintenance.
It's best to avoid using tap water to clean your Breas Z2, especially in unfamiliar locations. Tap water might contain impurities that could harm your machine or irritate your airways. Instead, use distilled water or pre-packaged CPAP wipes to ensure safe and hygienic cleaning on the go.
Running the Breas Z2 during travel
Using the Breas Z2 in a caravan or RV
For travellers exploring the open road in caravans or recreational vehicles (RVs), charging the Breas Z2 battery is convenient and seamless. Most caravans and RVs are equipped with electrical outlets, making it easy to connect the Breas Z2 to the vehicle's power system. This ensures a stable and consistent power supply for your CPAP therapy while you're on the move.
Before setting off on your journey, ensure that your vehicle's electrical system is compatible with the Breas Z2's power requirements (discussed in detail above). Caravan charging offers a reliable solution for Breas Z2 who prioritise comfort and leisure during their travels.
Using the Breas Z2 in the car
When you're travelling by car and want to keep your Breas Z2's battery charged while on the road, a cigarette lighter charger may be your best option. Some CPAP battery packs, like the Medistrom Pilot Lite batteries are also equipped with a DC adapter that allows you to charge the battery using your vehicle's cigarette lighter port.
While using the cigarette lighter charger is convenient, especially during road trips, it's essential to be mindful of your vehicle's battery. Charging your CPAP battery from the car's battery can drain power, which might affect starting the car later. To avoid this, consider charging your battery pack while the engine is running or use a separate portable power station designed for CPAP machines.
Using the Breas Z2 while camping or during outdoor activities
You can use your Breas Z2 while camping or during outdoor activities by using a portable power source, such as a battery pack or a solar charger. These power solutions allow you to enjoy CPAP therapy even in remote locations without access to electricity.
Medistrom offers a solar charger designed to recharge their CPAP battery packs using solar energy. Their solar charger is portable and efficient, providing a sustainable power solution for users who are constantly on the go.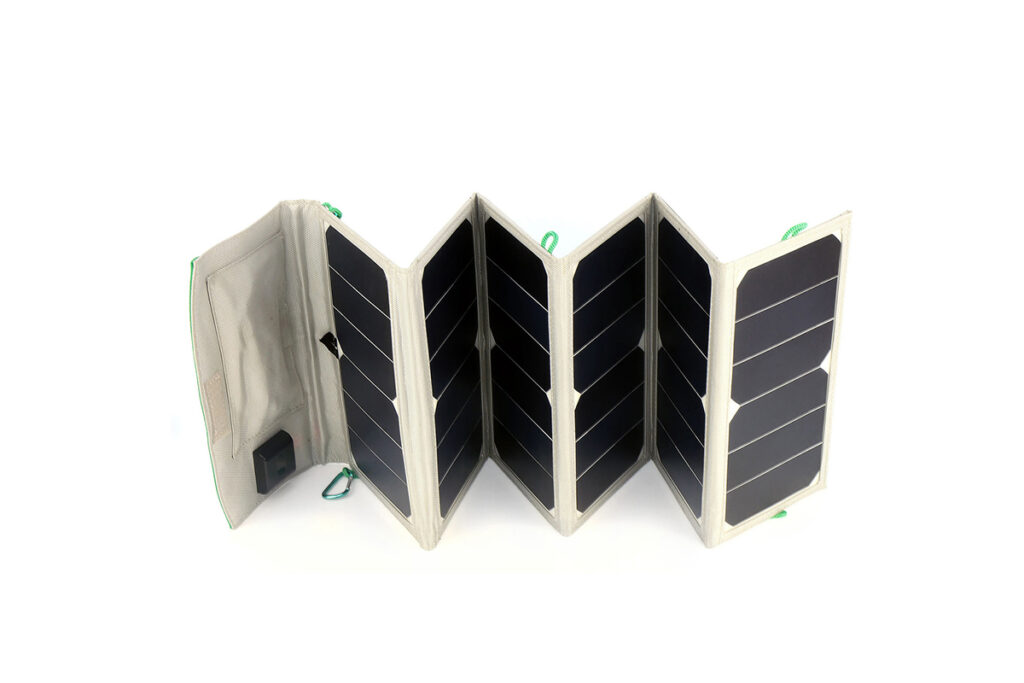 Medistrom Portable 50W Solar Panel CPAP Battery Charger
50W Battery Backup for your CPAP device for recharging Pilot-12/24 Lite Battery via this compact Solar Power panel.
Suits Medistrom Pilot-12 Lite and Pilot-24 Lite Backup Power Supplies/ CPAP Batteries
Place the Solar Panel in direct sunlight for optimal charge times.
Charge time…
These portable solar panels are lightweight, foldable, and easy to take almost anywhere with you. However, although solar charging is an eco-friendly option, its effectiveness can vary depending on weather conditions and available sunlight so make sure you make plans accordingly!
Using the Breas Z2 on a plane
You can use your Breas Z2 device on a plane as it complies with the RTCA DO-160G Standard for use in flight. However, to avoid any issues, we recommend that you contact your airline in advance to inform them about your medical equipment and ensure you meet their specific guidelines.
If you are travelling to a different country with your CPAP machine, make sure that you are aware of the travel guidelines for your device. Familiarising yourself with airline regulations will allow you to ensure a smooth experience during flights and will equip you to keep your Breas Z2 in the safest possible conditions throughout the entire duration of your journey. Be sure to inform security personnel about your CPAP machine at airport security checkpoints and carry a copy of your prescription or a doctor's notes to avoid unnecessary complications or questions about the purpose and function of your machine.
The user guide included with your Breas Z2 has an FAA compliance letter included on the last page. You are encouraged by Breas to detach the letter and carry it with you during your travels.
Please also make sure to turn on Airplane Mode when using the device on a plane.
How to activate Airplane Mode on the Breas Z2
To turn on Airplane Mode:
Unplug the Breas Z2 from power.
Plug the Breas Z2 back in and immediately hold down the Down Arrow Button.
"bt-OFF" will display on the screen to indicate that Bluetooth has been turned off.
To turn Bluetooth back on, follow the same steps but holding down the Up Arrow Button instead of the Down Arrow Button. The screen will display "bt-ON" to indicate that Bluetooth has been turned back on.
By considering these essential factors while travelling with your Breas Z2, you're well-prepared to embark on a stress-free journey. With the right planning, backup power solutions, and adherence to airline regulations, you can enjoy your adventures while prioritising your sleep apnea therapy.
As you prepare to embark on your journeys with the Breas Z2, remember that the right accessories can be your allies in maintaining a consistent and effective CPAP therapy regimen. Whether it's ensuring the safety of your device, adapting to varying power sources, or optimising your comfort, these travel accessories are here to support you. By investing in the right tools and making informed choices, you can enjoy the freedom to explore, rest, and rejuvenate—all while knowing that your Breas Z2 is ready to deliver the restful sleep you deserve.